The reason why I joined Einst4ine as an early-stage researcher
The reason why I joined Einst4ine as an early-stage researcher
 To address this, I must first introduce myself. My name is Syed Ali Hassan, and I have over 4 years of experience working as a software engineer in the computer vision domain, focusing on Augmented Reality (AR), Virtual Reality (VR), Mixed Reality, and Deep Learning. I began my career in Pakistan, where I received my bachelor's degree in software engineering from Mohammad Ali Jinnah University Karachi. During my bachelor's studies, I completed several internships related to web design and development, and I began freelancing to gain hands-on experience. After finishing my final year project on a virtual reality game, I worked as an AR applications developer for Intellexal Solutions Private Limited, as a software developer in Karachi, Pakistan. During my two years at Intellexal Solutions Private Limited, I worked on various AR-based mobile applications. My interest in innovation is the reason behind joining einst4ine as an early-stage researcher. In this post I will discuss my career goals and the several reasons of joining einst4ine with the description of my master's thesis-based robotics project.
Working with innovative technologies is one of my greatest passions.
I prefer to collaborate with specialists from various fields.
Working on a collaborative robot project could boost my professional reputation significantly.
Working with Einst4ine could help us to win Nobel prizes and awards.
I won a fully-funded scholarship in wens lab south Korea which is situated in Kumoh National Institute of Technology South Korea so I moved to Korea to complete master's of research. During my master's degree tenure, I developed several solutions and published several research papers related to deep learning in computer vision domain and I also developed robotics and deep learning-based projects and managed to publish the research paper; that robotics project is the main reason behind why I joined einst4ine, because that project introduced me to robotics and helped me to understand robotics with Ai. After completing my master's degree, I worked for a year in a software development company in South Korea. Then I was chosen for a Marie Curie-based robotics project with einst4ine, funded by the European Commission. Because I had previously worked with robots, I was able to quit my Korean employment and relocate to Italy to begin my PhD in the Sant'Anna school of advanced studies bio robotics lab, where I am working on a Marie Curie-based project managed by einst4ine. Einst4ine has diverse staff from several nations, which is beneficial when we need different perspectives from professionals in various fields. During my PhD I have an opportunity to publish my work on top ranked journals and also, I will be able to nominate myself for several big awards.
Finally, I've been active in creative technologies since my bachelor's degree. When I first started programming, I started with the console, which I found tedious because I prefer to have a user interface as a result of my work not a black screen as an output. When I first started working with the AR mobile app, I was ecstatic to see a result in the shape of a 3D model appear in front of me. Further, in robotics, we can test our functioning code in a real robot, when I first developed my robotics project and tested it in UAV, I decided to advance my knowledge in robotics domain and it is one of the reasons I joined the einst4ine to work with real robots. My robot's project was a success, and the research paper was published in MDPI electronics and chosen as the cover of the MDPI electronics journal, as seen in figure 1. "An upgraded deep convolutional neural network-based autonomous road inspection technique using unmanned aerial vehicle" is presented in [1]. In this project, UAVs can fly autonomously by identifying and tracking yellow lanes on the road, as well as detecting road cracks and potholes, and sending information about road damages to a server through WIFI or 5G medium. The architecture of this project is shown in Figure 2. The jetson tx2 is the hardware that is use to run the algorithm in the UAV and it is modified and mounted on the UAV as shown in figure 3. This project increased my interest in robotics, when I read the project details of einst4ine, I found that project interesting because that is also related to robotics, and I found this European project has many partners from academia and industry both that can be helpful for me to learn from different experts to improve my profile and to start my own startup in future. This project's architecture is depicted in Figure 2. The hardware used to run the algorithm in the UAV, as indicated in figure 3, is the Jetson tx2. When I read the project details of einst4ine, I found that project interesting because it is also related to robotics, and I discovered that this European project has many partners from academia and industry, both of which can be beneficial for me to learn from different experts in order to improve my profile and start my own startup company and research lab in the future as a professor.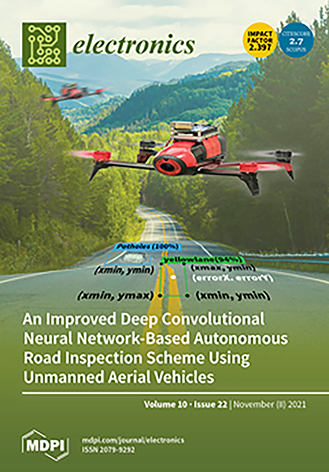 Figure 1: Paper selected as a cover in MDPI electronics journal

Figure 2: Architecture of the proposed system [1]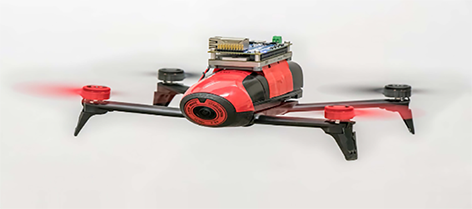 Figure: 3 Mounted TX2 in on UAV [1]
To conclude, I personally believe that working with innovative technologies is really important as technology is changing rapidly and we must learn new things in order to stay updated. Early adoption in robotics domain will be beneficial for my career to develop a collaborative robot in future. Einst4ine has a diversified environment, with numerous experienced researchers from several countries collaborating to deliver information from various sectors and an environment conducive to achievement.
Reference:
[1] Hassan, Syed-Ali, Tariq Rahim, and Soo-Young Shin. "An Improved Deep Convolutional Neural Network-Based Autonomous Road Inspection Scheme Using Unmanned Aerial Vehicles." Electronics 10, no. 22 (2021): 2764.
About the Author:
I'm SYED ALI HASSAN. I have completed my graduation in Software engineering from Mohammad Ali Jinnah University-Pakistan and completed post-graduation in I.T Convergence Engineering from Kumoh National Institute Of Technology – South Korea. I have been awarded Fully funded Professor Scholarship in wens lab South Korea. I have work experience as a software engineer for more than 4 years. I have Developed Several games and AR/VR/MR based mobile applications. I won a fully-funded Marie curie scholarship funded by European commission under the organization named as einst4ine. I am working with 15 Early-stage researchers from different countries my host institute Sant'Anna Pisa Bio-Robotics lab. My responsibility is to develop robotics-based solution using collaborative robots. Below is a link of my portfolio.
http://syedalihassanzaidi.blogspot.com/2016/01/responsive-websites.html
Email: Syedali.hassan@santannapisa.it
Written on April 5, 2022
by Syed Ali Hassan