Digital Innovation Bootcamp
6 - 8 December 2021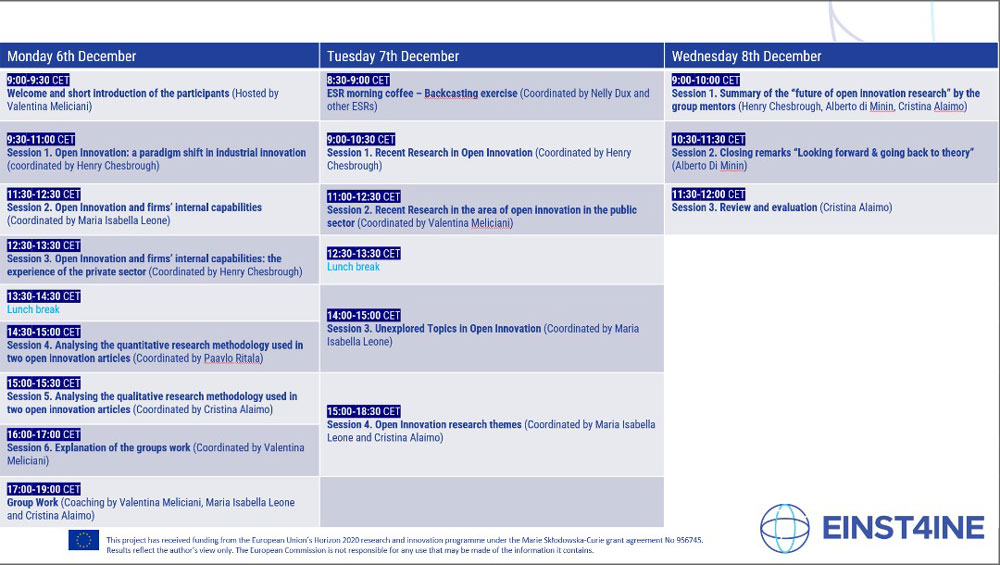 About this event
EINST4INE's Digital Innovation Bootcamp, hosted by Luiss Guido Carli University, took place from the 6th to the 8th of December in Rome, Italy and online. 
The program included three days of in-depth study on the topics of "Open Innovation & Internal Capability" and features interactive sessions, pre-assignments, reflections and feedback sessions.
Key takeaways
Possible future directions of digital and open innovation research based on the latest literature review, professional experience, and feedback by supervisors on the current approaches.
Exposure to the latest trends in Digital Open Innovation research.
Exploring novel topics and detailed insights into current research. 
---